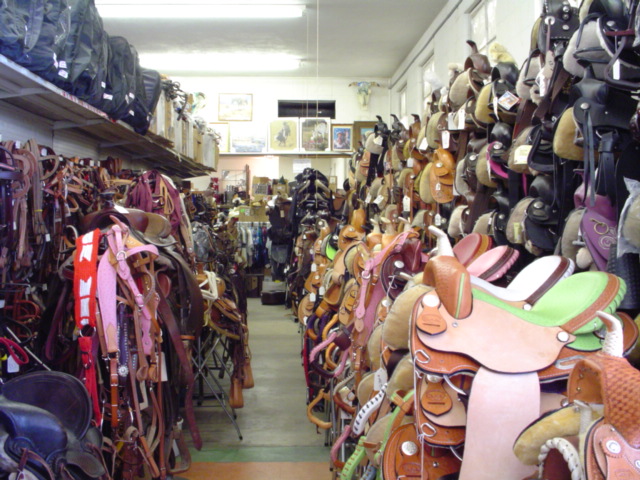 Sue's Tack Shop carries the following brand names:
Saddles
Billy Cook, Circle Y, King, Longhorn, Tex Tan, Big Horn, Teddy Wicks, Regency, Silver Fox, Buck Steiner, Australia Outrider Collection, Simco, The Rider, Jim Sands, Double C, Royal King, Hereford, Lost Valley Saddlery, Jumbo, Ozark Leather Co., Stubben, Wintec.
Hats
Wrangler, Stetson, Resistol, PBR, Atwood.
Blankets
Polar, Olympian, Showman.
Medicine
Eclipse, Underwood.